[ upcoming events ] [ about ] [ directions ] [ booking ] [ past events ]
Tom's Place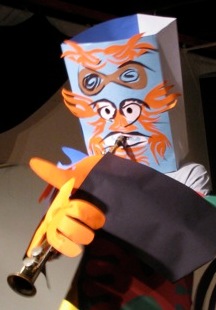 a d v e n t u r o u s m u s i c c o m e s h o m e
Simon says, "Improvise!"
e i g e n v e c t o r s @ g m a i l . c o m
510.703.8195
3111 Deakin Street, Berkeley CA


Frequently Questioned Answers

Tom's Place presents contemporary art music, mostly improvised, in an intimate living room setting.
We love hearing all sorts of adventurous, hard to classify music,
ranging from new composed instrumental and vocal music to
electronic noise to free improvisation
to anything else that surprises and delights us.
You can subscribe to our events calendar using this link.
(One way to do that is to use copy link in your browser and subscribe in your calendar app.)
Talking to Paul the other day, I mentioned that
Tom's Place is wheelchair accessible and he
said that he'd assumed that it wasn't.
(Contact us at the phone number above & we'll make sure
that there's no detritus fouling the path.)
Unless otherwise noted, all events begin at 8:00 PM, doors open at 7:30.
(Image by Michael Zelner, original here.)