[ upcoming events ] [ about ] [ directions ] [ booking ] [ past events ]
Tom's Place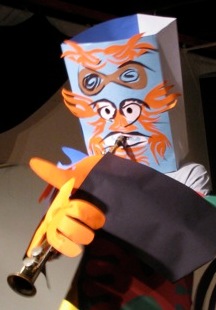 a d v e n t u r o u s m u s i c c o m e s h o m e
Simon says, "Improvise!"
e i g e n v e c t o r s @ g m a i l . c o m
510.703.8195
3111 Deakin Street, Berkeley CA


Booking Information

Tom's Place is always accepting submissions. We are especially interested in non-traditional, experimental, and adventurous music presented in a unique but professional manner. We are open to improvised and composed electronic and acoustic music from all areas of the globe. If you are interested in performing on the series, send us your proposal, info, url's, etc to e i g e n v e c t o r s @ g m a i l . c o m or write to us at the address below.

Send all Tapes, CDs, and Press Kits to:
Tom's Place Submissions
3111 Deakin Street
Berkeley, CA 94705
Unless otherwise noted, all events begin at 8:00 PM, doors open at 7:30.
(Image by Michael Zelner, original here.)